Need a little help or boost on how to use social media to grow your business? Here are a few things have worked for me. 
Use it- whether you have 0 followers or 1,000. It  has to start somewhere. 
Post consistently. For some that's 7 days a week. But for most it's 5 or less. Watch your audience. If you begin to lose followers scale back. Do the same if likes and comments decrease. 

Use photos! Content with images gets 94% more views than those without. If you don't have quality photos check into apps like Canva or websites with free stock photos like Unsplash.
Interact with your customers. Don't just tweet, retweet what THEY are tweeting about. Don't just post to Instagram- repost their photos to Instagram. And share local events or stories on Facebook from places like your local newspaper or Chamber of Commerce. 
 Find out where your customers are! Choose 3 sites and use your time wisely. Instead of scraping the surface of 6 or 7 social media sites have a presence on 3 and do it well. 

Engage with others! Set aside time each day to like and comment on what's going on with your customers, or potential customers.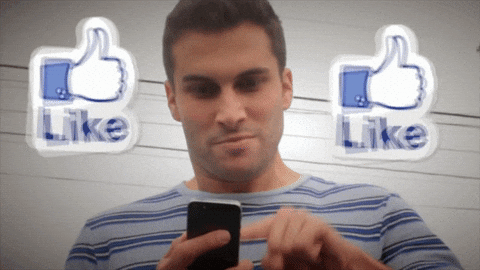 Struggling with ideas of WHAT to post? Pick a few categories such as employees, your unique location, products/services, or loyal customers. Have an employee or customer of the week with a photo and how long he has worked for the business or frequented your shop with a direct quote. Location? Did y'all know the small town I live in was once known as the tobacco capital of the world? Or that whirligigs began here? You have categories that are unique to you and your business- sit down and start a list. 

Keep things light hearted! October 15th is National Cake Decorating Day. It has nothing to do with my profession and it may be the same for you, but who doesn't love cake? Share a fun cake photo, ask your followers what their favorite cake frosting is, or simply throw some sprinkles up in the air and Boomerang it. 

And most important- Tell your story. Every business has one. Your followers need to hear yours.
Please reload