This is a terrible headline for someone that works in social media, right? But hear me out. Who can forget the famous words of Regina George in one of 2004's best comedies, Mean Girls:  "Gretchen, stop trying to make fetch happen! It's not going to happen!" It's easy to feel that way on Facebook as a business owner, blogger, or someone in direct sales. Do you feel like your efforts online are in vain? You are not the only one trying to make fetch- er Facebook! happen. 


Let me preface this by letting you all know- For the first time-  I am writing this with my genius 10 year old son who kindly suggested that I start my article out in a POSITIVE way- I love my optimistic, "glass is always half full" Reed! He suggested I begin with all the things you are doing right on Facebook. If you are getting engagement, consistent growth and followers, and messages because of posts you have shared- hats off to you! Stop reading now! Just kidding. You might take away something or pass this along to a friend. If you are getting lots of likes but no comments or engagement and followers remain stagnant, I have a few suggestions- Read on! I promise I'm not telling you to quit Facebook- you simply need to stop doing Facebook like you did it  in 2013 because Facebook has changed. Thanks, Mark Zuckerberg.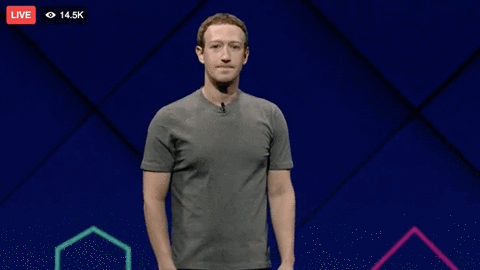 First of all, keep this in mind as we begin to crack the Facebook algorithm- Facebook and Zuckerberg love community. As you post on Facebook, forget about likes. Think engagement! Facebook will expose more of your photos, videos, and posts when more users comment, share, and initiate messages because of a post. Ask questions, share a poll, have a contest or giveaway! And try to keep things personal. You are more likely to get engagement from a personal photo or by telling a story rather than pushing a product. Other ideas? Tag people, share the post to your personal page, and initiate a Call to Action. What's a call to action? A post (or sentence at the end of a post) that urges the user to take immediate action- comment, share, tag someone, or follow a link that will take them to your website.
Next, Facebook LOVES groups! Groups are an easy and fun way to increase your fan page's growth and engagement on Facebook. Zuckerberg has made it  clear that posts from friends, family and GROUPS will take priority over businesses. Conclusion?  Use a group, or a number of groups, to reach your followers and potential followers. For example, are you in a direct sales business that involves beauty, essential oils, or skincare? Use a group to show off your talent and knowledge of the industry. Post makeup or skincare tutorials, share some of your favorite products and why, show us how to actually use essential oils in a diffuser, or post before and after photos of real people that use your products. And don't forget to tag them. Other Facebook group ideas? For local business owners, create "Friends of business name here." Use the group to give members early access to sales, promotions, or even freebies. Share personal photos and stories about the business. Use the group as a way to give them a VIP experience or feel valued!
Finally, spread the love! Don't focus all your time and energy on Facebook alone. Whether you are a Facebook only user or not- most online users are engaging on other sites such as Instagram and Twitter. Another great way to reach users? Use email lists. Create a poll on your Facebook page, or group. Ask your followers where are spending time online. Or ask how they prefer to be reached. You might be surprised! While social media continues to change and the algorithm changes even more, people will always use email and text messaging. If you are not currently utilizing an email list on your website, put that on your to do list.
While poor Gretchen Weiners never made fetch happen, you can make Facebook happen! My optimistic child is reminding me right now- focus on what you are doing RIGHT and keep doing that! Do you need additional help with set up and training for your social media presence online? Email me at: megan@meganlively.com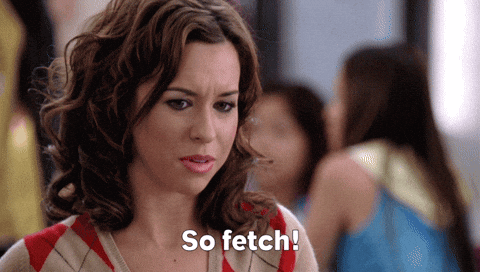 And view additional resources below from some of my favorites in the social media industry.
7 Ways To Beat The New Facebook News Fee Changes from Dhariana Lozano
Easy Ways To Get More People In Your Facebook Group from Kim Garst
Important Facebook Updates for Businesses by Mari Smith
Please reload