Since it's Blogtober I am jumping on the bandwagon! Read on for 31 things you probably do not know about me.
1- My twin sister and I are mirror image identical twins. As children our dentist was fascinated when he could put our dental x-rays on top of the other. They were identical- just opposite. To this day, we wear the same prescription contacts. If I need an extra pair of contacts, I can ask her for one. I just have to switch the left for the right. 
2- On the morning of my bridal portrait, it was 22 degrees, snowing, and I had pink eye. I still have the visual of my Daddy and sister with blankets around me during the entire process. It was awful but somehow my photographer, Jenn Porcaro, pulled it off.
3- I am a lifelong UNC fan, but not a Duke hater.
4- My favorite meals to make from scratch are both Italian- chicken piccata and chicken parmesan.
5- I despise cilantro.
6- I once got bit by a horse pulling a carriage in Chicago.
7- Hall of Fame Basketball Coach, Roy Williams, planned on attending our wedding, until a recruit (that chose another school!) decided to visit at the last minute. 
8- I have been to Israel and Hawaii twice.
9- I am obsessed with the 1940s and convinced I should have been a 20 something during that decade. For this reason, I love reading historical fiction from that time period.
10- My Grandaddy broke up with movie star, Ava Gardner, when he met my Granny, Mary Grey Wiggs. 
11- I wanted to be a meteorologist as a child and still love weather and science. 
12- However, I failed Earth Science in college because I didn't go to the lab.
13- I get called Maria ( my twin sister's name ) at least once a week. Most of the time at Target or the library. I never correct people. I just say hey and keep going. 
14- I have worked in social media for an entire decade now.
15- My best friend and I snuck a kitten home from church camp when I was 16 years old. We named her Grace.
16- I am obsessed with turtles. On any given day, you can find my car pulled over on the side of the road, where you will see me standing at the fence of a retention pond, staring at turtles, sunning on a rock. 
17- My husband increased our auto insurance liability when I got a larger vehicle. He thinks I am a horrible driver. 
18- My hair hasn't always been curly. It happened when I became a teenager. At 13 years old I got pimples and curls. 
19- My favorite social media site is Twitter. 
20- My favorite restaurant in the world is Campagnola in New York City. 
21- I have been swimming in The Dead Sea. The water was oily but my skin has never felt better. Did you know? Oceans are 3-6% saltwater. The Dead Sea is 33% saltwater. 
22- I had false labor with Reed on April Fool's Day. He was born 7 days later.
23- I fell once in high school and pretended it was on purpose. From that day on, people asked me to do it all the time because they thought it was funny. Lemons, lemonade.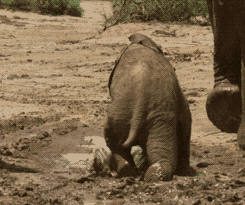 24- My first full-time job interview, after college, I fell TWICE as I was leaving. The first, was down the front stairs as the head of board of directors, walked me out. The second was as I turned to walk to my car, the board chair still present. The fall was so intense everything fell out of my bag and flew across the parking lot. I got the job. 
25- My brother kept a bat close by when my sister and I started dating in high school and college.
26- Chick-fil-A was one of the caterers at our wedding.
27- I put fresh garlic in everything!
28- I don't like the gym as much as I pretend to.
29- The first thing I do every morning  is make the bed.
30- My sister and I got detention ( or was it in school suspension? ) in middle school for switching classes. We were actually switching back so the joke is still on them.
31- I would much rather share 31 things about you than talk about me!
Please reload